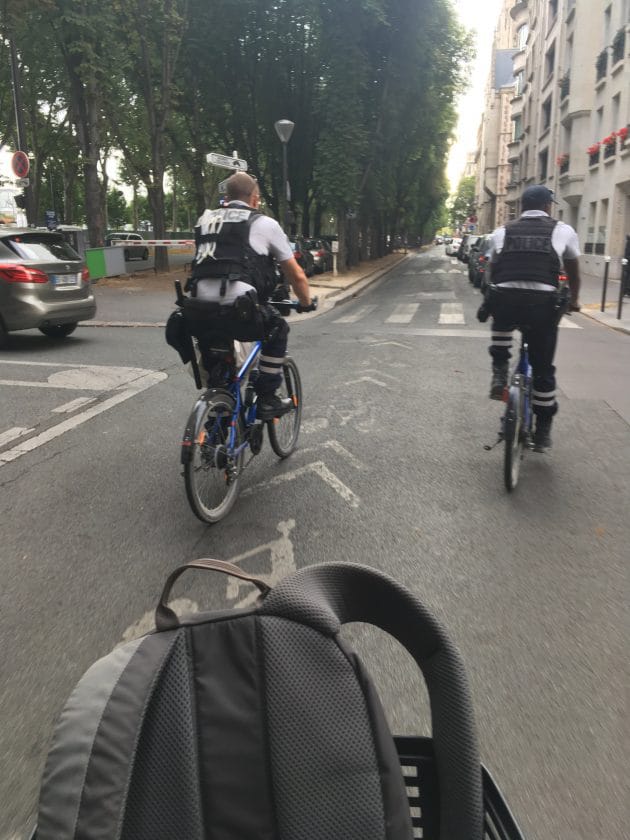 Sensory saturation, I just can't take any more, memory almost full, for someone who is interested in just about everything I've reached my limit. It might have been three days of racing from one side of Paris to the other but suddenly I realise I need a break. It occured to me at the Musée d'Orsay looking at the Van Gogh self-portrait and just thinking I need a coffee. At 11.30am there's already a long line at the café and people are already lining up for the fancy restaurants that haven't even opened – all this sightseeing is exhausting. I can understand how the package tourists feel, a quick stroll around the museum, lunch at 11.30am, buy some junk at the gift shop on the way out and head back to the hotel for a nap.
It's 28º in Paris, just perfect for evening strolling but the forecast according to my phone is that it's going up 38º and 41º this week – but I'll be gone on Monday. But I'm heading for Isreal where it's averaging 31º, so, a rest day here in this cool courtyard might be in order.
I must say that e-bike was perfect for getting around because of all the stop-start of city riding, but as soon as the lights change with one kick of the pedals . . it's woosh, and I'm swept up to speed straight away instead of doing that awkward wiggly thing to get going – this is great. It cost me about NZ$40 a day to rent.
I played at the Le Tennessee in L'Odéon district that borders Quartier latin, great fun, nice people – seems Queen songs are the favs at the moment.
Visited the Père Lachaise Cemetery where Oscar Wilde and Jim Morrision are buried, massive place but very peaceful, not gloomy at all. And the perfect place to read a book seems to be Le Jardin du Luxembourg in the 6th Arrondisment that covers 23 hectares, with tennis courts and people playing pétanque, of course.