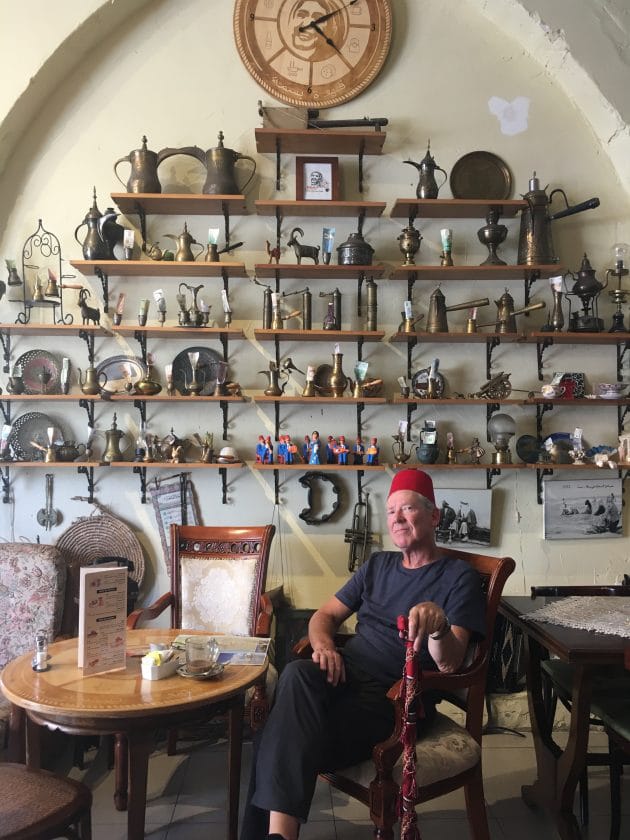 Two big day outs – travelling from Jerusalem to Tel Aviv yesterday and Bethlehem in the West Bank today, all on public transport, sometimes going in the wrong direction but I get there, there's buses going everywhere constantly. No point asking bus drivers anything many don't speak English, all the signs are in Hebrew and Arabic, and it's hot, but I'm in no hurry – it's all a challenge. The main issue is which side of the road to stand on because the 72 bus, for example, goes in both directions, lucky for me people are very keen to help an old white geezer in shorts head off in the right direction. Everywhere looks like chaos when I exit the station or step off the bus, but there is a system to it all, I tell myself – it's just that I don't know what it is. Asking the price of food is often tricky, I often misinterpret 15 for 50 because they put the emphasis on the last syllable, fiff-DEE which sounds to me like fiff-teen, and lunch ends up costing me 50 shekels, because I'm used to hearing the emphasis for fifty placed the first syllable – which is about NZ$20 instead of $6 – so no big drama.
Tel Aviv is an energetic cosmopolitan city full of people from around the world doing business, shopping and hanging at the beach and there's no hustle going on as far as I could see, although it was suggested I avoid one of the bus stations that has alot of 'North Africans' hanging about.
So, getting back to the beach, you buy a ticket from a vending machine to hire an umbrella and seat that's been set up on the beach, about $7 for 'beach equipment' as it's called, but I didn't use it. There's fresh water showers, lockers for a 5 shekel coin and everything to drink and eat – it's the Med, and yes, I did remember to bring my togs! I returned on the train to Jerusalem sitting with IDF guys holding machine guns, it all feels pretty natural, really.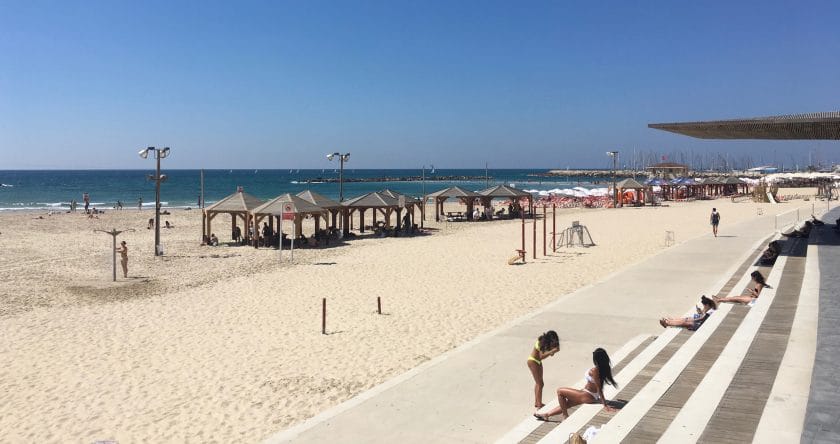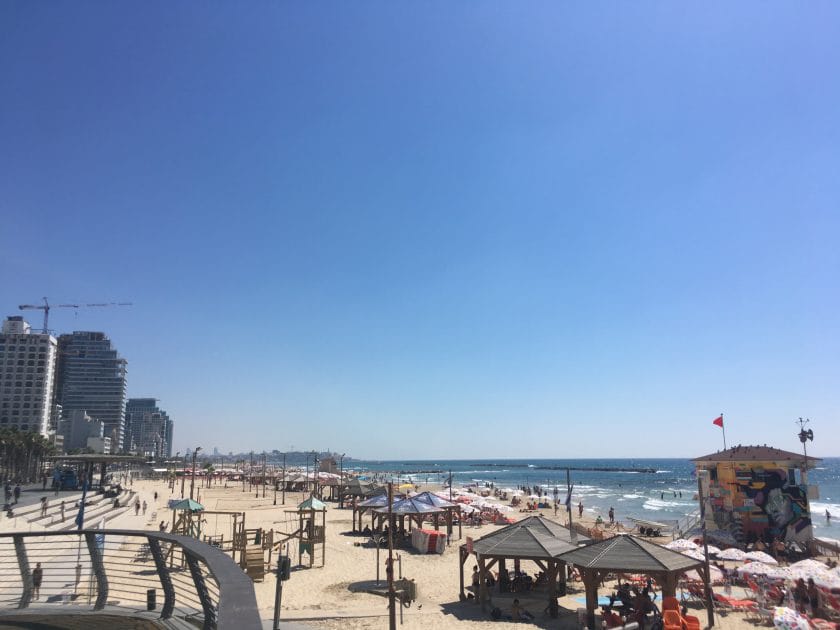 Three buses and a tour through some new looking Isreali settlements and suddenly I'm in the West Bank in Bethlehem and step off the bus to have three Arab taxi drivers trying to do a deal on me – quite intense. It went from 50 shekel to 20 shekel as I walked away in the general direction of the Nativity Church, but soon I was sweeping down narrow ancient streets with a Palestinian cab driver. There's a long line of people waiting about an hour to touch the supposed spot where Christ was born. I didn't bother but I did manage to get a pic of them at the point when they exit after arriving at the sacred spot – I've really had enough of churches, it's the cultural and street life that I'm more interested in. The walk back to the bus stop was much shorter than the taxi ride and a couple of hours later I'm back in Jerusalem having a nice cuppa tea in my little room in Rehavia.