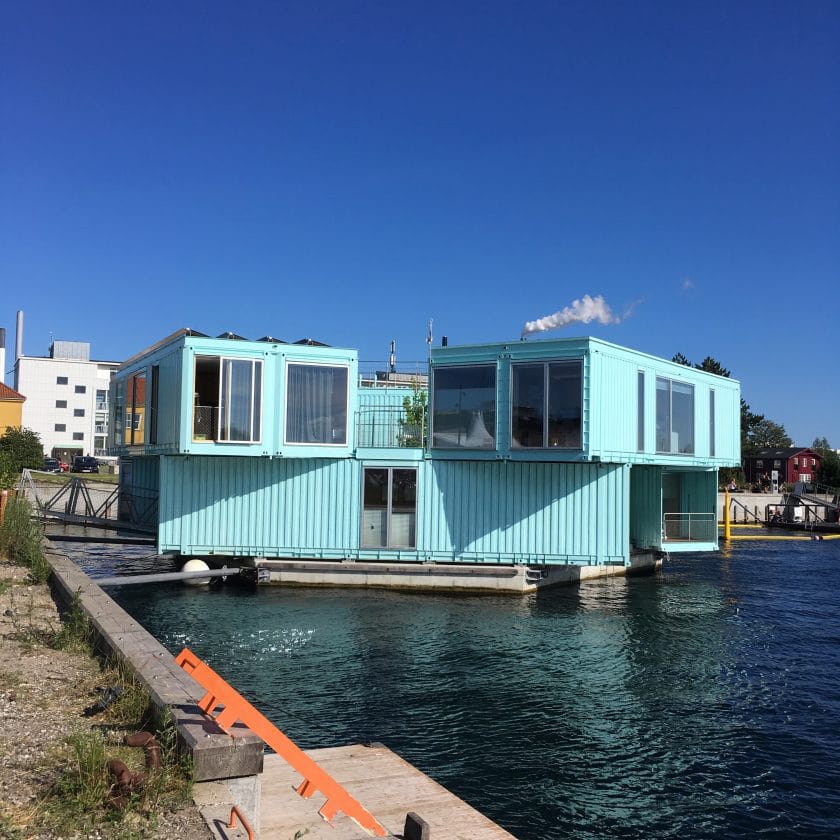 I must have cycled hundreds of miles around Copenhagen have it fairly figured out and yesterday was so interesting. First, out to the beach and back then to Reffen, the reclaimed shipyard where it's all happening; CopenHell, a big metallers concert nearby with Slash, Slipknot and The Scorpions and alot of Scandi bogens everywhere. A big housing area is there with all sorts of designs: tiny houses, modular units and house boats. I had gone to see the Urban Rigger by Architects BIG and met Thorsen who was buying one for his son and told me all about them, 25 square metres and $NZ220,000 each, totally eco with separate shared areas, laundry and storage – amazing. I visited the food village, where there's an outdoor dance club, breweries, and DJs everywhere – so popular.
It's interesting how the Danes think the Swedish has 'less edge', as Thorsen's wife said, but Berlin has 'more edge' than Denmark.
So many young South American people here, many living semi-permanently at The Steel House where I stayed, mooching around in the day and working at McJobs like UberEat deliveries. There's no work in their countries, apparently.
Lime Scooters are being introduced here and the Danes have different rules than NZ. They must follow the same road rules as bikes which have their own lanes but these are integrated as general road users. They can't be used in pedestrian areas. The traffic lights here have really short phases, they change really quickly, you hardly have to wait, I like that.
This will be my last post for a while as I travel on to Sweden.