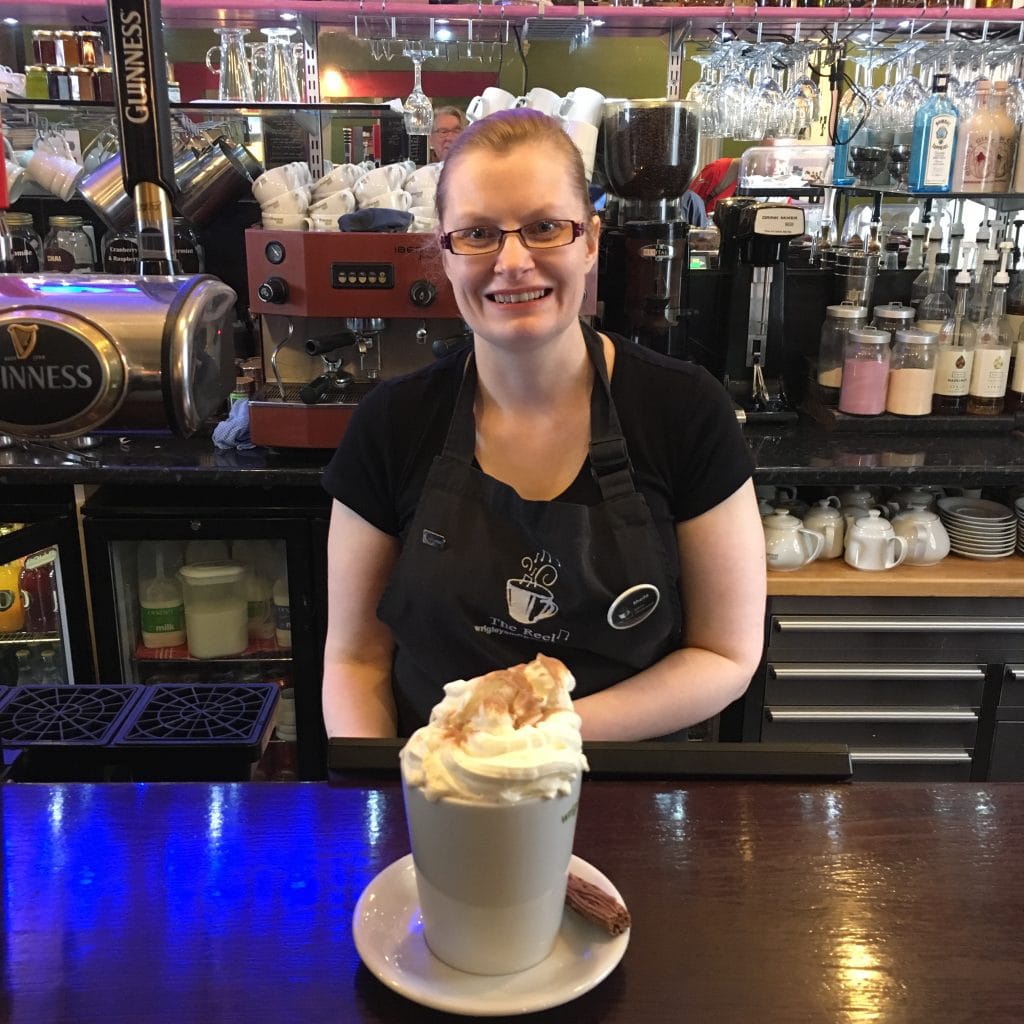 I've been pretty lucky finding places to play some songs. I can Google Open Mics Nights, ask in a music store, spot a sign outside a bar, or like on the Islands of Orkney, just start chatting to people on the bus.
In Edinburgh I played four songs at the Footlights Pub on Spittal St in the Old Town ending with The Immigrant Song, (the opening track on Led Zeppelin III) which always goes down well. I do a folky acoustic version, slower and of course sing it down a whole octave from Robert Plant.
In Orkney I attended the Sunday night jam, met some interetsing people who all seemed to know the same Scottish traditional tunes. We sat in a semi circle and there were four fiddles playing at one point, tin and wooden whistles, a recorder, two mandolins, a banjo, guitars, a piano and one bodhrum drum. We sat in a semi circle and one person would start playing and everyone else would join in. They all seemed to know the tunes and I strummed along keeping an eye on the chords of another guitar. Most of the tunes where in A and D and it was so enjoyable, there was no pressure and I felt right at home, I couldn't believe I was sitting in a pub in Kirkwall jamming Scottish traditional music with the locals – I felt like I was part of the family. At one point they turned to me and asked me to play a tune. I decided  on Stars Align which has a kind of fancy finger picking part at the beginning. I was feeling a bit run down and had a cold from two days of poor sleep and really early morning starts followed by some longs days so my voice was weak and I was all nasally. The whole pub listened in silence and they applauded at the end so it must have been ok. The other singer had only done one song so I though I wouldn't push my luck and soon another Scottish tune was struck up.
Two days previously I had to get up at 6am in Edinburgh to catch the 8.30am train to Inverness, and after a night in a 4 bed dorm in Inverness I rose at 5.30am to catch the 7am train to Thurso at the northern tip of Scotland. There didn't seem to be a bus connection between Thurso and the ferry terminal at Scrabster so three of us decided to get a taxi to travel the 5 miles. The terminal was cold and had no facilities and the incoming ferry was late due to high seas. Three hours later we were in the warmth and comfort of a large NorthLink ferry to Stromness on Orkney Mainland. Arriving at 6pm there was a vicious northerly blowing and it was raining and we had to wait again in a bus shelter for the next bus. By the time I crossed the island to Kirkwall and checked into my room I was pretty worn out. I slept for an hour and headed to The Reel with my guitar to play with the Orkney locals and I was so pleased to play one of my songs.