For about six years I lived in a tiny flat 50 metres from Portobello Road in Notting Hill. It was the upper floor flat of an Edwardian building on Colville Terrace and the massive Saturday market was a highlight of my week, and yesterday I literally strolled down memory lane. Portobello Market was always a good place to meet new people and yesterday I had the some very interesting encounters. I was carrying a large pack because I had come directly from the Isle of Wight and wanted to find a place to stash it while I could mooch around. It was 11am and was getting up to 26º as I walked through the antique section at the upper part of the market – in so many ways it seemed the same as ever.
It was time to have something to eat so I and stopped at The Duke of Wellington, the closest pub to my old flat and once my local. They weren't prepared to take care of my pack, so after a BLT and a coffee I continued on. I couldn't believe my favourite crumbed German barbecued chicken was still there 20 years later. All the boutique shops had changed and many of the fruit and veg barrows had become nick-nack stalls. I continued under the Westway to Bonchurch Road where an old friend from back in the day used to lived – he may still live there, so I knocked on his door and a young woman opened it saying she'd never heard of Malcolm Jamieson but it wasn't her flat because she was just looking after it. I left and was about to try the place next door and she opened a window and called out, 'Are you a New Zealander?'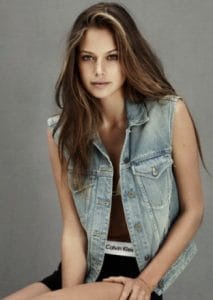 It turned out she was from Palmerston North and went to PN Girls High and her brother who was visiting had been to Boys High, my old school  – amazing coincidence. They made me feel so welcome, were interested in my family and travels and there was plenty of Palmy talk too, of course. They were just about to head back to her flat nearby and she offered to let me leave my pack there. Sam and Jessica Clarke and I walked along Ladbroke Grove and it occurred to me this tall young woman must be a model. I was right and she'd lived in New York for 4 years previously and apart from being 5′ 11″ she had a very special feature – she was a blue-eyed Maori. She asked me what my favourite place in the world was, hers was some little place in New Zealand but it was noisy and busy on the street so I didn't hear. Sam is a TVNZ newsreader and Jessica's partner is the drummer for The Darkness, the son of Roger Taylor, the drummer of Queen – I had stumbled into the world of British rock royalty – definitely not the time to ask for a selfie. Later, I did find a picture of her on Instagram (she uses 'Roimata' if you're interested).


I walked the market and saw an enormous drum kit in the UKAI bar, and said, 'That's a big kit for a small bar' – and a tattooed bare- chested guy said 'All they need is a couple of timbali', I replied 'and a gong'. Again the Kiwi accent was detected and he introduced himself as, 'A skinhead from Auckland punk days, been here 26 years, mate', and he was still hanging around Portobello Market drinking pints in the sun calling out to women passing by. We talked about music, he said London never really recovered from the 2005 recession, he gave me a sweaty hug and called me a 'brother'. It took another hour to get back up Portobello Road taking all the side streets on the way – it was all so familiar. Then it was back to Brixton and dinner with Leo.